Undergraduate
Why Be an English Major?
Our department offers one of the most popular majors at the university and continues to attract a growing number of students to our minors in English and in Rhetoric and Writing Studies. The reasons are not hard to discover: a highly diverse curriculum, a dedicated faculty, and opportunities for students to learn outside as well as inside the classroom.


English majors and minors explore many areas of special interest. In addition to the more traditional historical fields of English and American Literature, students pursue interests in creative writing, composition pedagogy, gender studies, literature of the American south, film, ecology, religion & literature, literature & philosophy, folklore, postcolonial literature, and literature in English by Native American, African American, Arab American, and Latino/Latina American authors. All of these areas enable students to develop a deep and flexible understanding of human expression and experience that will enrich the rest of their lives--both culturally and in practical terms.


Likewise, our English alumni excel whether they enter graduate school or go directly on the job market. Businesses and employers know that in addition to being good communicators, English students are trained to approach problems creatively, critically, and from multiple angles--skills that are highly valued in many professional realms.
---
Undergraduate Students in the News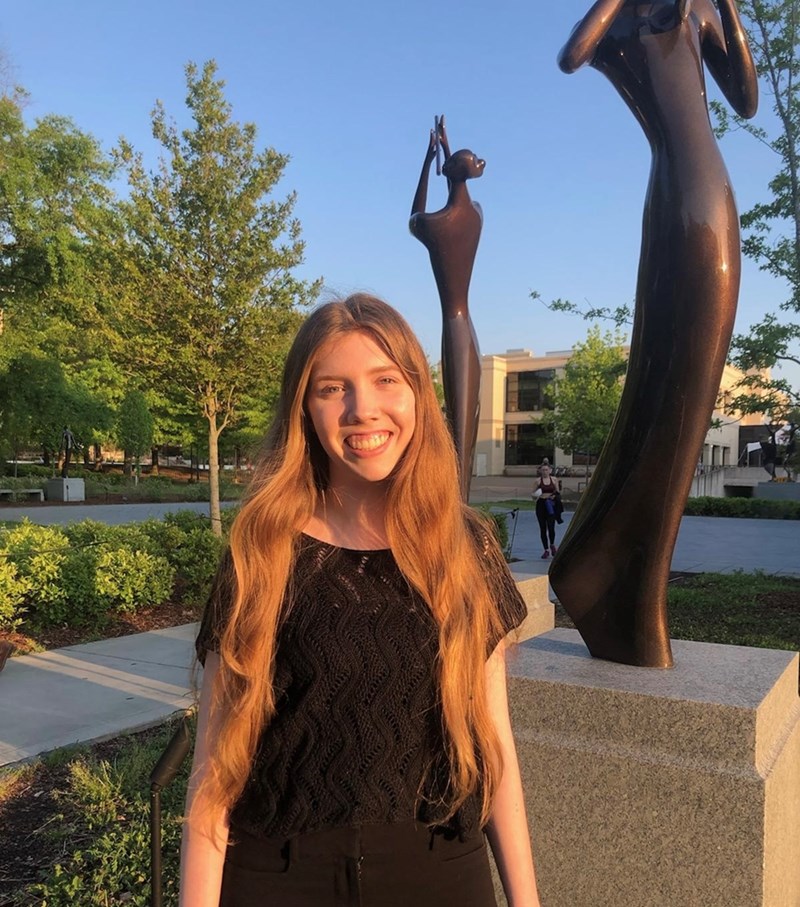 Gray Wins Felix Christopher McKean Memorial Award
April 12, 2022
E. Marie Gray (B.A. '22) was awarded the Felix Christopher McKean Memorial Award by the Program in Creative Writing and Translation

Cate Casey (B.A. '21) was named a 2022-2023 Fulbright Finalist! Casey subsequently completed her Master of Education in teacher education, focusing on secondary education.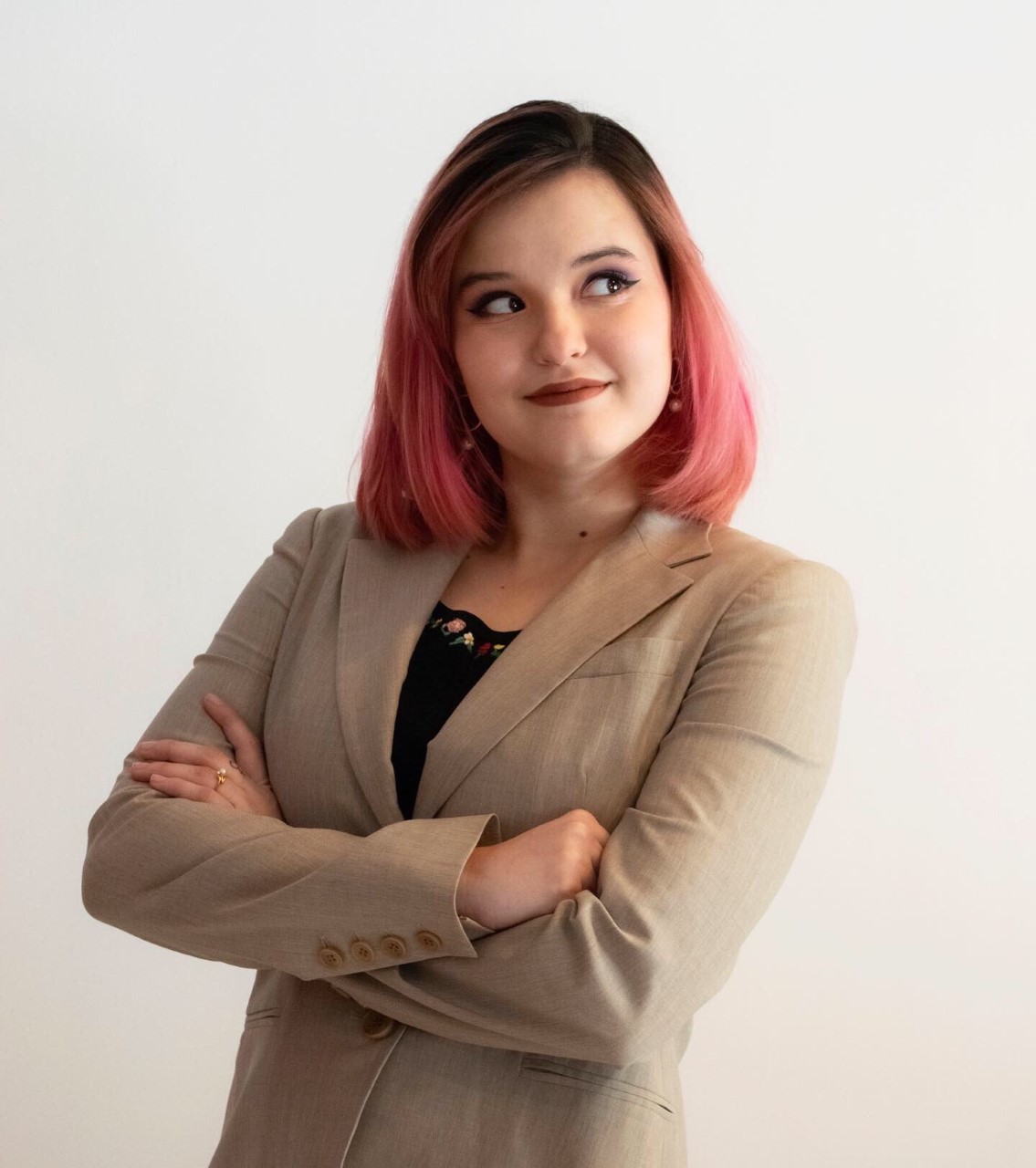 Jordan Smith (B.A. '22) published her first solo poetry collection, NoteWorthy, through Bottlecap Press!
---
Our Undergraduate Community
Our English majors make up an accomplished group of students who excel outside the classroom as well as within it. They pursue competitive internship opportunities, present at conferences, publish both academic and creative writing, and study abroad.
In addition, a network of support and a strong sense of community exist among our undergraduates, created by the efforts of the students as much as the faculty. Dr. Sean Dempsey, Director of Undergraduate Studies, maintains the UofA Undergrad English Group page on Facebook to keep students advised of current professionalization news and opportunities.
Finally, we encourage those within the department, across campus, and beyond to check out The Diamond Line, the department's undergraduate literary magazine, overseen by Jane Blunschi, Assistant Director of the Program in Creative Writing & Translation. The magazine is published every fall and spring semester by students enrolled in ENGL 3903: Literary Magazine Production.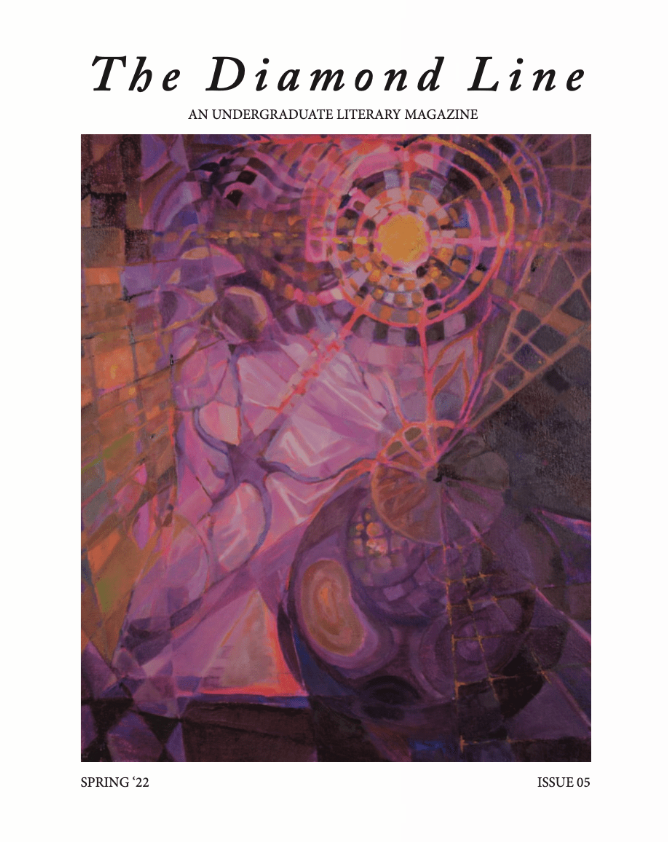 Scholarships
English majors are eligible for a wide variety of College and University scholarships. Information about these is available from the Office of Financial Aid, and on the Fulbright College Scholarships webpage.