Graduate Students in English Organization
Graduate Students in English Organization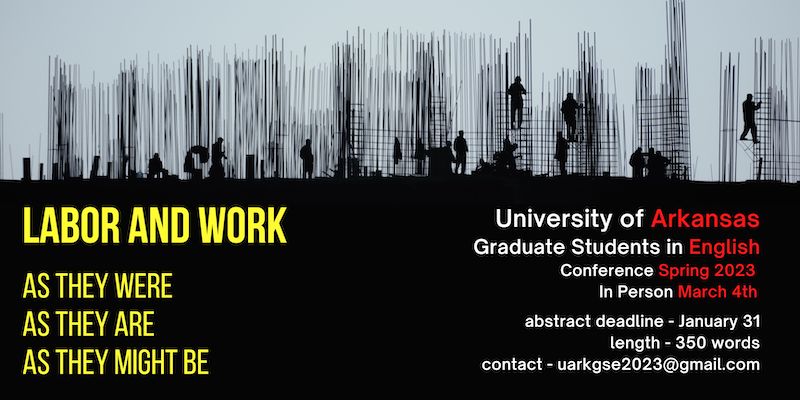 Flyer for the 2023 GSE Interdisciplinary Conference


The Graduate Students in English (GSE), a Registered Student Organization, fosters professional, academic, and social opportunities for students in the English Department's M.A., M.F.A., and Ph.D. programs. Everyone in the English graduate program is automatically a part of the GSE. Under the direction of a faculty advisor, the GSE offers regular events designed to connect graduate students with a scholarly and professional community outside of the classroom as students work toward the completion of their degree programs. The GSE also works to open communication between graduate students and faculty to ensure that all parties stay informed and work together for the success of the department as a whole. During the fall semester, the GSE hosts a variety of degree-specific events for M.A., M.F.A., and Ph.D. students. In the spring, the GSE hosts its annual student conference and offers a panel discussion on entering the academic and non-academic job markets.
GSE-Sponsored TA Pedagogy Resource
Need help or fresh ideas for your lesson plans? Visit the TA Office site for regularly updated composition pedagogy tips, activities, and advice.
GSE Social Media
Like the Graduate Students in English Facebook Page to stay current with GSE news, and make sure to check out both the GSE Instagram page and GSE on Twitter (@gsearkansas)!
2023-2024 GSE Officers
President: David Farris
Vice President: Sarah Barch
Treasurer: Guillermo Pupo
Secretary/Historian: Lydia Sharpe
Student-Faculty Liaison: Rachel Murray
PhD Liaison: Olivia Cash
MA Liaison: Collette Bliss
MFA Liaison: Lizzie Fox
CLCS Liaison: Isidoro Villa
RCO Liaison: Lydia Sharpe
Media Development Coordinator: Olivia Lynch
2023-2024 GSE Faculty Advisor
Dr. Lisa Hinrichsen Fall 2022 Book and Bake Sale